Guringai Yoga Shala - Mona Vale - Workshops
Guringai Yoga Shala offer Yoga and Meditation workshops for beginners to advanced. Our school is in Mona Vale on Sydney's Northern beaches.
Book your workshop in three easy steps:
Ensure you're logged in (if not, click here). If you don't have an account, take a couple of moments to set one up here and then follow these steps.

Select your workshop from the list below and select a pass from the drop-down menu. Your details should appear automatically. Select a payment method, and click "Purchase". You're all set!

Ensure you are aware of our cancellation policy.
Problem? No worries - just email us and we'll get right onto it.
Features: cleansing yoga class, theory, psychology, energetics, practical and tons of support.
Practices include: kunjal and stomach cleanse, nasi pan and sinus cleanse, nauli, kapalabhati, skull cleanse PLUS Yoga Nidra and mini-massage.
Sunday 6th Oct, 4-6pm: yoga class and theory
Monday 7th Oct, 6.30-9.30am: practical component
$108 includes neti pot and tongue scraper
Open to all levels but if special conditions exist, check with Fabio first.
Sacred Sound Circle - October
Come join our Sacred Sound Circle for the closing months of the year ~ happening the third Friday of the month. A gathering to share the profound practice of mantra and the healing qualities of sound. For eons many cultures have been coming together in circles to collectively raise the vibrations of the planet, to connect from an authentic place and deeply nourish each others spirit.

The first part consists of Bhajans a practice from Bhakti Yoga (Yoga of Devotion and Love) where we chant various Sanskrit mantras together in a repetitious melody, lead by Prema Margot on the Harmonium. Chanting naturally invites a meditative state and an opportunity to sing from the Heart, opening more and more to the sacredness of being. This practice is for everyone regardless of previous musical experience.

The chanting is followed by a delicious sound bath and healing. With respect and honouring the traditional custodians of this land, Tye Wade shares the profound grounding effects of the Didgeridoo, a way to reconnect to the earth energy through sound vibrations. Various instruments of singing bowls, flutes, chimes and voice will weave together to create a healing sound journey to help bring alignment and balance to your entire being. A sweet opportunity to let go and receive.
Three dates available: Fri 18th Oct / Fri 15th Nov / Fri 20th Dec
7-9pm
Bookings below.
Winter Solstice Masterclass
With Fabio
At this time of year - the shortest day and the longest night - we practice Yoga together to welcome the rebirth of the sun and mark the beginning of a new cycle in each of our lives.
Friday 28th June, 6-8pm
$35
Leah will treat you to some deep Yin Yoga as well as Qigong and Taoist Breathwork, focussing on kidney, bladder and adrenal health to create fluidity and purification of the blood.
Accompanied by the soothing vocal tones of her lifelong friend, Shelley Harland, you will be soaked in sound vibrations and deep healing.
Friday 2nd August, 6-8pm
$35
With Leah and Shelley
WITH JO KELLY
Bathe your soul in soothing sound as we chant and sing sacred mantras, then lay down and experience deep rest as Jo's beautiful voice and gentle hypnotic rhythms take you on a journey into healing peace.
Listen to Jo here
Stay behind for chai and snacks for a small donation.
Saturday 15th December, 3-5pm
$35
If you have been feeling depleted, desireless, or numb in your body, this is for you!
This workshop will help you rekindle your pleasure and sensuality. As the warming weather breathes life back into the earth, we will practice with breath, movement, and clothed breast massage to reconnect with our glorious womanly bodies and their sensory capacities.

Click here to read more about the workshop, and here to read more about Carol.
Sunday 25th November, 1.30 - 4.30pm, with Carol
$60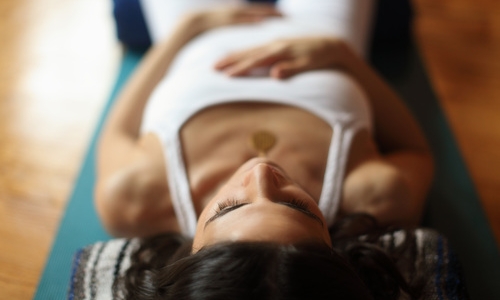 Rest & Regenerate with Yin Yoga
Are you always busy? Constantly under pressure to work more, keep the house, maintain a wide social network and take responsibility for other people's needs? Feeling depleted, exhausted, stressed and burned out?
If this sounds familiar, sign up to this workshop now! You'll be guided through a mindful Yin Yoga practice, where you will find deep rest and stores of internal energy you never knew were there.
Sunday 23rd September, 1.30 - 4.30pm, with Claire, $60
Spring Equinox Masterclass
Celebrate the arrival of Spring with this delicious Masterclass, designed specifically for the season. Ideally suited to more advanced practitioners, Fabio will lead you through an asana sequence, cleverly tailored with pranayama and meditation. All of this to the backdrop of John's handpans!
Friday 21st September, 6-8pm, with Fabio & John, $35
The Healing Sounds of Yoga is designed to restore you at a very deep level. Be bathed in the soothing sounds of Jo Kelly's music, as you meditate, chant along or lay in savasana.

Feel deeply relaxed as Jo's beautiful voice and gentle hypnotic rhythms take you on a journey into deep peace. Jo's music will nourish you with the loving, healing powers of Vedic mantra, taking you on a musical journey to the sacred mountains of India. Have a sneak peak at Jo's website.
Friday 3rd August, 6-8pm, with Jo Kelly
Do you struggle to fall asleep or stay asleep? Maybe you wake often in the night, or wake tired every morning?
If so, this workshop is for you. Claire will take you through a super-relaxing yoga sequence designed to help improve your sleep in the long-term, using techniques she has used to help her own sleeping problems.
Sunday 1st July, 1.30 - 4.30pm, $60, with Claire
If you often find that life moves too fast, maybe it's time to slow it all down. Join Fabio for a delicious Slow Flow, plus John Coleman on the handpans! Perfect for anyone feeling overwhelmed or stressed out by the challenges of day-to-day life.
Friday 1st June, 6-8pm, $35, with Fabio
Meditation | Dance | Sound Bath
Experience the sacred connection between your body, mind and spirit AND connect with like-minded women at this very special event.
Friday 11th May, 6.00 - 8.30pm, with Carol
$45
Bring a friend for $25!
WORKSHOP: YIN FOR YOUR LOWER BACK
Discover a sense of freedom in your lower back, and learn how some simple Yin Yoga poses can help relieve and even prevent back pain. Includes a two-hour practice, a little theory and a long relaxation.
Sunday 8th April, 1.30 - 4.30pm, with Claire
$60
Suitable for new and experienced students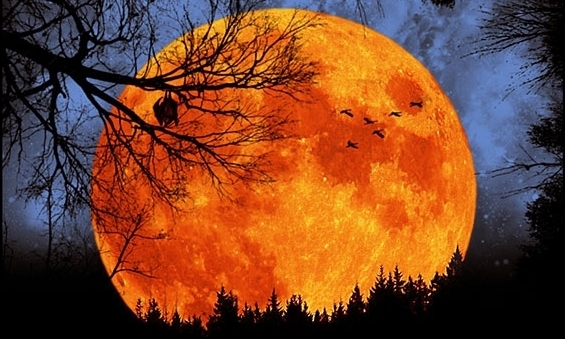 AUTUMN EQUINOX MASTERCLASS
A delicious way to celebrate the arrival of Autumn and the changing of the seasons.
Friday 23rd March, 6.00 - 8.00pm, with Fabio
$35
Recommended for experienced students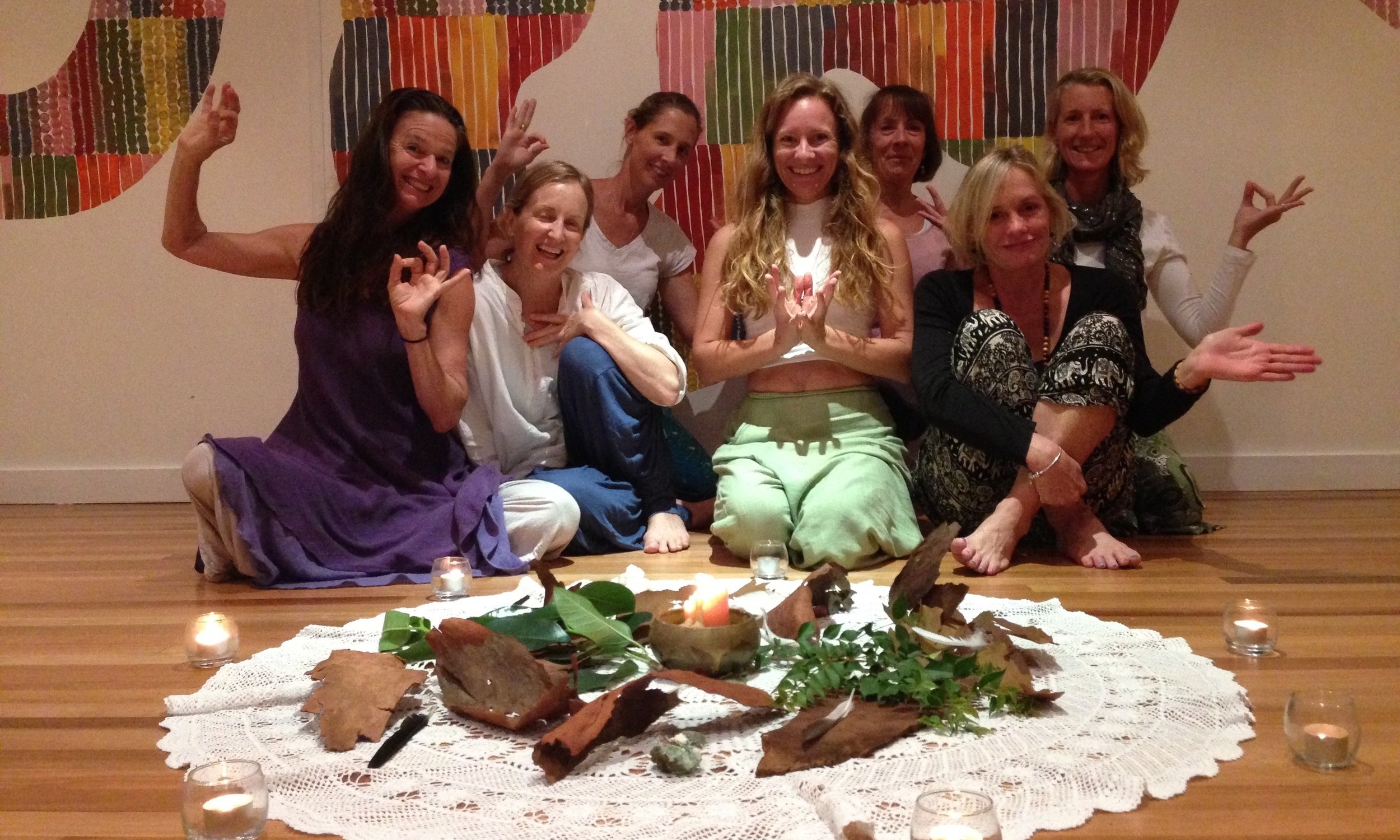 BODY TEMPLE
SACRED WOMEN'S CIRCLE
If connecting with yourself and your body is a goal for you this year, there's no better way to start than to join Carol for this very special event next week.

She will guide you through meditation, dance, a sound bath and more - encouraging curiosity and wonder - to finally enjoy being in your own body and to experience the sacred connection between your body, mind and spirit.
Friday 2nd March, 6 - 8.30pm, with Carol
YIN WORKSHOP:
LIMBER UP YOUR LOWER BODY
Tight hips or hamstrings? Low back pain? Tired legs? Keen runner or cyclist? Feeling restricted in tree pose or forward bends?
This Yin Yoga workshop will address these common complaints (and more!).
Sunday 26th Nov 2017, 1.30 - 4.30pm, with Claire
$60
Mark Whitwell is an international teacher with over twenty years' experience teaching throughout the US, Asia, Europe and Australasia. He also contributed to, and edited, T.K.V. Desikachar's book The Heart of Yoga.
Monday 27th November 2017, 6.30 - 8.30pm
$35
Guringai Yoga Shala
Yoga and Meditation School in Mona Vale, Sydney
Classes | Sessions | Workshops | Courses
Mona Vale | Sydney | Newport | Bilgola | Warriewood | Elanora Heights | Avalon | Clareville | Ingleside | Collaroy | Cromer | Dee Why | Whale Beach | Palm Beach | Ku-Ring-Gai | Curl Curl | Church Point